Receive up to $5,000
for your school's prom.
What is 2020 Prom Challenge?
Your senior prom's a big deal. So is voting for the first time.
Prom Challenge is a new program created in partnership between When We All Vote and MTV's +1thevote campaign, with support from Rent the Runway and other brands, to celebrate and recognize 20 high schools across the country integrating voter registration into their schools in the most creative and impactful ways.
The winners of the competition will receive up to $5,000 to make their school's prom dreams come true.
So, how will you inspire your classmates to register to vote?
1. Download this authorization form and have an official from your school (like your teacher, or principal) fill it in.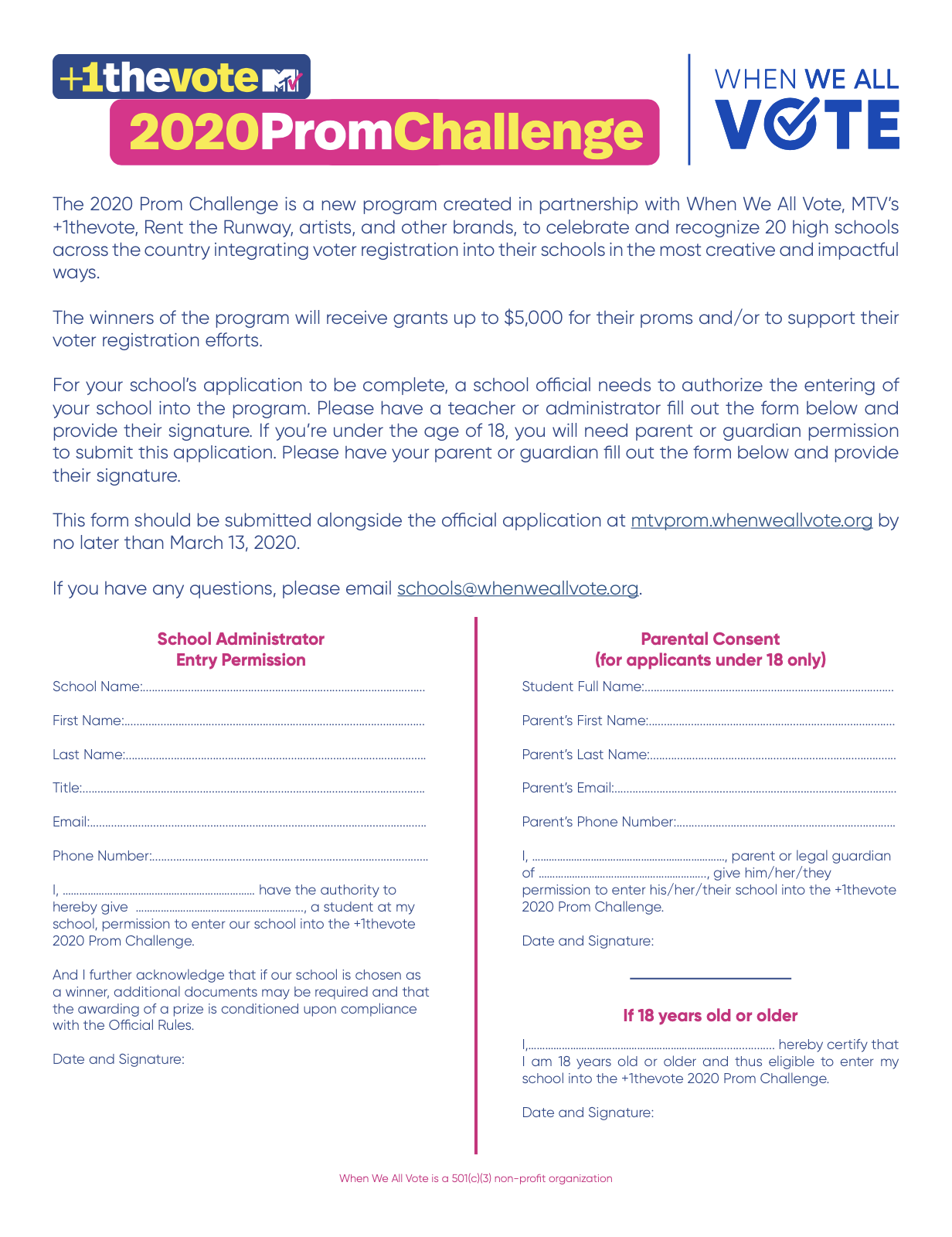 2. Once you get permission to enter your school into the Prom Challenge, fill out your application below. Contest ends on March 13, 2020 at 11:59pm EST. Applications will be accepted until this time.
3. Put your ideas into action and begin your voter registration efforts on your campus.
Apply
Winners will be chosen based on their ability to define creative ways to integrate voter registration into the culture of their school before and/or during prom (extra points for doing both).
MTV and When We All Vote will follow up with all finalists prior to official announcements to confirm how their ideas have been put into action.